Our Featured Villas
Hand-picked selection of quality places
Trending Greek Destinations
Explore our selection of some of the best destinations in Greece
Lowest Price
The Villa Bookers have exclusive agreements directly with property owners and realty management companies which offers you the best rates in the market
Instant Click & Book
The Villa Bookers website is very user friendly which helps you complete your booking easily and quickly. You just chose the dates!
Secure Bookings
We have an established presence in the market and we work to the highest standards to guarantee your privacy
Hand-picked Properties
The Villa Bookers offers you a wide selection of properties with big diversity and breadth of choice, all in one place!
Local Presence
Our team is located in Greece being able to communicate and manage your bookings better
Extra Services
We can offer you upon request a wide selection from private transfers, car & boat rentals to private tours and any kind of fun activities.
Hear It Directly From Our Guests
The biggest reward is to satisfy our clients and share their experience with us
The apartment suite we booked via TheVillaBookers.com was a great property build on a hill overlooking the gorgeous beach and blue ocean of Agia Pelagia in Crete. Our family and friends loved our time there. Not only is the house set up was ideal for multiple families and kid-friendly, but the outdoor areas allowed for entertaining large groups, Letting the kids run free, and even the occasional water sports. Very comfortable rooms and beds, and a nice working kitchen if you want to prepare a quick meal. Everybody was very helpful and accommodating.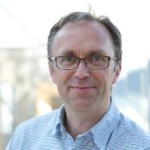 Jeff DiVilio
Apartment Suite Guest
We were a group of 3 couples and booked a private villa in Halkidiki and our holiday retreat could not have been more perfect. The house was stunning and to top it off the on house service was 1st class. Stefanos from the resort organised everything we needed from groceries, a private meal, a rental car, beach bar reservations and night life. The owner George was super friendly and so kind. If you are looking for a first class experience in Halkidiki I can't recommend this place enough!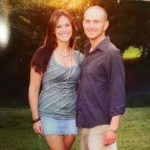 Steve Warner
Villa Guest
After a very difficult year i really needed an escape with my girlfriends. I just wanted to have fun and stay somewhere the combines luxury and safety to celebrate my birthday. At first i was reluctant to travel because of the Covid-19 situation but as soon as we arrived to our private villa in Crete, i was rewarded for my decision. We had our own place to party, swim in our own pool. having cocktails and tasting traditional food. It was my best birthday ever which i didn't expect! We are already planning a same way of vacation...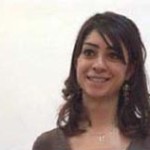 Sabrina Papadaki
Villa Guest
We decided to visit Greece this summer! We fell in love with this beautiful beach house in the small island of Ammouliani in North Greece. Me and my husband really enjoyed the relaxation right next to the sea and our kids were playing safe in the open air. We adored the small taverns and many souvenir shops on location. The villa owner Harris, helped us book a daily cruise to Holy mount Athos which was an unforgettable experience. The cleanliness of the house was exceptional and the amenities were exactly as described. I totally recommend this amazing location and beach house!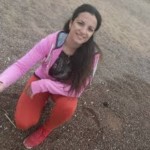 Julia Carter
Beach House Guest